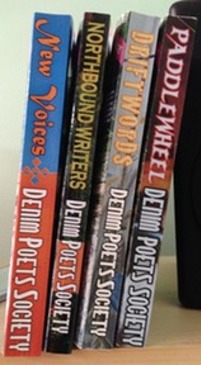 This section of our site  features a preview of elements of the anthologies published by Academy 'alumni: the Denim Poets...
So far, we've published 4 professional anthologies totaling more than 1,200 pages of work by over 100 writers.   
Use the links in the menu on the right to navigate to the various sections.